Car accidents can be traumatic experiences that can leave you with severe injuries and your family with a significant financial burden. If you or a loved one has been injured in an auto accident, you must protect your legal rights and seek the compensation you deserve.
At the law firm of Shapiro | Delgado | Hofmann, we are dedicated to helping car accident victims recover the maximum compensation they are entitled to under the law. We are determined to fight for justice in your Bradenton car accident case.
Our team of experienced Bradenton personal injury lawyers has a proven track record of success representing clients injured in car accidents, with over $100 million in successful jury verdicts and settlements to our name.
We encourage you to contact a Bradenton auto accident attorney today to schedule your free, no-obligation case review and take the first step toward receiving the compensation you deserve. Let one of our Bradenton car accident attorneys handle the legal details of your car accident claim while you focus on your recovery. Call (941) 749-1446 or fill out our online form.
Bradenton Car Accident Resources
Exploring Car Accident Statistics In Bradenton, Florida
According to the NHTSA, the national motor vehicle traffic crash data for 2022 highlights a marginal decrease of about 0.3% in the number of fatalities compared to 2021.
The National Motor Vehicle Traffic Crash Data for 2022 also shows:
Estimated 42,795 fatalities in motor vehicle traffic crashes.
A 0.3% decrease compared to 2021's 42,939 fatalities.
Estimated fatality rate dropped to 1.35 fatalities per 100 million vehicle miles traveled in 2022.
American driving increased by almost 1% over 2021, post-pandemic.
In Manatee County, in which Bradenton is the largest city and county seat, there were 6,386 total motor vehicle crashes, resulting in 5,097 injuries and 71 fatalities in 2022.
Most Dangerous And Deadly Roads In Florida
The state of Florida has 275,376 miles of road and is one of the most populous states in the United States. More individuals in a state mean more drivers on congested roads and aging infrastructure.
Additionally, due to Florida's booming tourism economy, new-to-Florida drivers are constantly on the roads, causing even more accidents.
In a study performed by AAA, Florida was found to be the state with the most dangerous roads in the United States, with 17 out of 100 roads, determined by measuring the number of car crash fatalities. Even worse, out of the top 10 most dangerous roads in the U.S., five of those roads are located in Florida.
These deadly roads include the following:
US-1
I-95
US-41
I-75
US-27
Check out our blog to learn more about Florida's most dangerous roads.
If you or a loved one has been injured or perished on any of these roads, our Bradenton car accident lawyers wish to convey our deepest condolences.
What Are Common Injuries People Receive In Car Accidents?
Car accidents can be a traumatic experience for everyone involved, resulting in various minor, major, or even life-threatening injuries.
Types of injuries drivers and passengers frequently receive in car accidents include:
Concussions
Traumatic Brain Injuries (TBI)
Neck Injuries and Whiplash
Fractured Limbs, Ribs, or Other Bones
Amputated Limbs
Soft Tissue Damage
Internal Bleeding
Burns
Lacerations, Bruises, and Road rash
Mental Health Conditions (Anxiety, Post-Traumatic Stress Disorder, Depression)
If any of these injuries applies to your situation or the experience of someone you love, don't hesitate to contact a Bradenton auto accident lawyer at Shapiro | Delgado | Hofmann for a free case review and consultation to discuss your car accident claim.
Types Of Car Accidents And Where They Occur
Awareness of where car accidents occur and the types of situations that lead to them can help you stay safe while driving and make informed decisions if you ever find yourself involved in a collision.
Car accidents can happen in various locations, such as intersections, parking lots, highways, city and county roads, and driveways. These locations can potentially be the site of a dangerous car crash that can result in severe injuries or even death.
Some common types of car accidents that can occur include:
Multiple-vehicle collisions
Head-on collisions
Side-impact collisions
Side-swipe collisions
Vehicle rollovers
T-bone collisions
Each of these accidents has its own set of circumstances and consequences, and it is essential to be aware of the potential hazards associated with each one.
It's important to remember that any car accident can have life-changing consequences for the victim and their family. That's why it's crucial to seek medical attention immediately and contact a Bradenton car accident lawyer, such as those at the law firm of Shapiro | Delgado | Hofmann to help you navigate the aftermath of the incident.
Common Accidents Involving Cars In Florida
Even if an accident involves a car, that doesn't mean the victim involved in the previously discussed accident was also in a car. In Florida, for an incident to be considered a traffic crash, only one of the parties involved needs to be in a motor vehicle.
The Florida Department of Highway Safety and Motor Vehicles (FLHSMV) includes the following car-related incidents in their Florida Traffic Crash Statistics Summary report:
Pedestrian accidents, which can include individuals using skateboards, wheelchairs, or other assistive mobility devices
Bicycle accidents
Motorcycle accidents
Other non-motorist accidents, which include dirt bikes, all-terrain vehicles (ATVs), and mopeds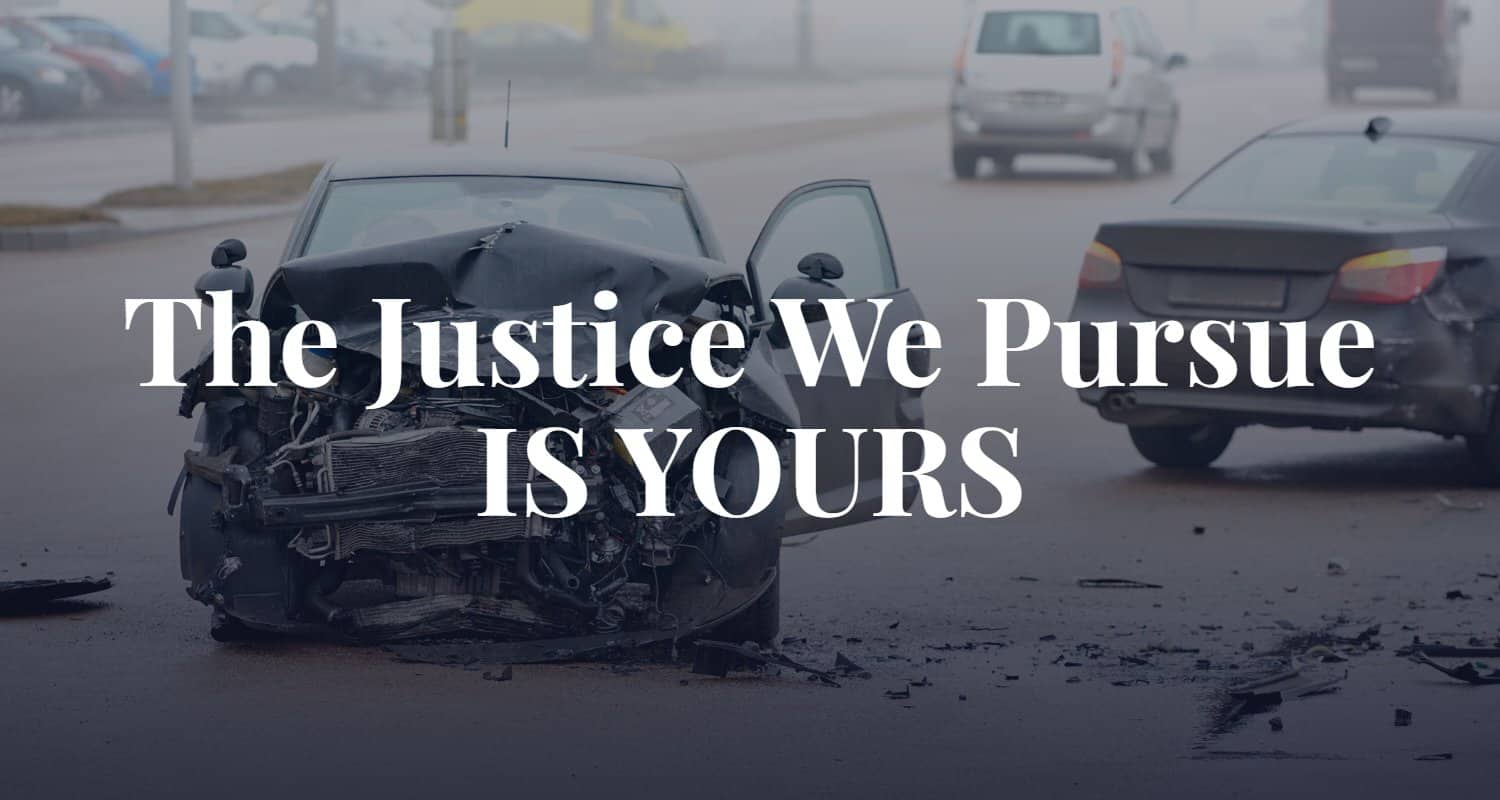 How Personal Injury Insurance (PIP) Impacts Florida Drivers
As one of 10 states across the country that has personal injury insurance (PIP), it's important to understand what PIP is. The Florida Office of Insurance Regulation introduced PIP coverage to reduce the use of the court system and minimize the time it takes to pay the individuals involved in an accident.
If a crash does not yield "serious bodily" injuries, drivers or individuals involved can utilize their PIP insurance policy. This means that instead of filing a case in a Florida court of law if someone were negligent, they would be required to use their PIP policy instead.
After a car crash, a Bradenton resident would need to seek medical attention within 14 days of the accident to establish the severity of the injuries. If a medical professional determined that the victim received a serious bodily injury during that evaluation, that person could bring a civil suit against the third party in a court of law.
Florida defines "serious bodily injury" as an injury with a substantial death risk, serious disfigurement, or "a protracted loss or impairment of the function of a bodily member or organ."
What Could Be Classified As Serious Bodily Injury In Florida?
Since there is a substantial barrier to bringing a civil case in a Florida court, it is important to consider what accident injuries could be classified as serious bodily injury.
While this discussion is important to understanding if your injuries could be considered a serious bodily injury, this section is not to be used as a substitute for evaluation with a qualified medical professional.
Based on the definition codified in the statute, the following situations could be classified as "serious bodily injury":
Injuries Resulting in Death
Injuries Requiring Amputation of Limbs
Injuries Resulting in Organ Loss
Disfiguring Burns
Traumatic Brain Injuries Resulting In Disability
It is advised that after your medical evaluation contact a trusted Bradenton auto accident law firm, like Shapiro | Delgado | Hofmann, for a free consultation. An experienced Bradenton car accident lawyer can make all the difference in bringing your case to a positive conclusion.
If Victims Can Receive Damages From Serious Bodily Injuries, What About Mental Illnesses?
There are obvious economic damages if a car accident results in serious bodily injuries and medical expenses. But what about mental illnesses associated with severe bodily injuries?
Suppose someone was diagnosed with post-traumatic stress disorder, anxiety, or depression due to a car accident. In that case, an experienced Bradenton car accident attorney may recover financial compensation associated with mental health treatment.
For non-economic damages, an individual could claim pain, suffering, and other non-tangible economic costs associated with their accident. In some cases, a victim may even recover punitive damages for their injuries.
Again, if this situation applies to you, you must contact a Bradenton car accident attorney as soon as possible. Firms like Shapiro | Delgado | Hofmann will gather the necessary evidence to help you recover from your catastrophic, serious bodily injuries.
Economic Damages In Car Accident Cases In Florida
According to the National Safety Council (NSC), there are some standard economic damages that individuals typically experience.
As economic damages are the calculable costs resulting from any kind of personal injury, these values come from lost income, productivity losses, medical bills, administrative expenses, and the long-term cost of home healthcare or assisted living.
Here is the average economic cost to individuals and families after a car accident:
Death: $1,750,000
Severe Injury Resulting in Disability: $101,000
Less Severe Injuries: $23,900 – $29,200
Property Damage Only: $4,700
In Florida, due to being a no-fault insurance state, property damage and injuries that are not classified as serious would be covered by PIP insurance up to 80% of the cost of treatment.
If someone experienced severe bodily injury, an individual can bring suit to receive economic and non-economic damages if a car accident results in severe bodily injury. There are no caps on economic and non-economic damages in Florida.
There is a cap on punitive damages – damages on top of tangible and intangible costs associated with the accident – of $500,000 or three times the amount of economic and non-economic damages.
Bradenton Car Accident FAQs
What is the statue of limitations in Florida car accident cases?
Florida, there has been a recent law change regarding the statute of limitations for personal injury claims resulting from car accidents. Previously, individuals had a four-year timeframe from the date of the injury to file their claims. However, as per the recent Florida law amendment in March 2023, the statute of limitations for such claims has been reduced to two years.
This means that if you have been injured in a car accident and your injuries exceed the limits of the no-fault insurance system, you now have a maximum of two years to initiate legal proceedings against the party responsible for the accident. It is crucial to understand that once the two-year period has elapsed, you may no longer be eligible to seek compensation for your injuries.
What qualities should I look for in a car accident attorney?
Seek an attorney with experience in car accident cases, a proven track record of success, good communication skills, and a genuine dedication to your case.
What information should I bring to the initial consultation with an attorney?
Bring all relevant documents, such as accident reports, medical records, insurance information, photos of the accident scene, and any communication with insurance companies.
Will I have to go to court for my car accident case?
Not all cases go to court. Many are settled through negotiations with insurance companies. However, having a skilled attorney can help you prepare for litigation if necessary.
How do I hire A bradenton auto accident attorney?
Hiring a Bradenton auto accident attorney is a straightforward process. To get started, you can reach out to us online through our website or contact us by phone at (941) 749-1446. Our experienced team at the Shapiro | Delgado | Hofmann law firm is here to assist you every step of the way. We'll schedule a consultation to discuss the details of your case, answer any questions you have, and provide you with the guidance you need to make informed decisions about your legal representation. Your rights and well-being are our priority, and we're here to help you navigate the complexities of your auto accident case.
Areas We Serve
Our Bradenton car accident lawyers serve all of Manatee County including:
Bradenton, South Bradenton, West Bradenton, Palmetto, Memphis, Ellenton, Palma Sola, Bradenton Beach, Holmes Beach, Anna Maria, Longboat Key, Bayshore Gardens, Whitfield, Lakewood Ranch
Client Testimonials
This office took time to help me as a citizen, without charge. Good people do exist, you can find them at this firm.
Adam and Adam are the best personal injury attorneys in Sarasota! I wouldn't have wanted anyone else to handle my case.
– Caleb F.
David represented my wife in an injury case. It was a difficult case for a slip and fall on a bridge owned by the department of transportation. He did an outstanding job, made my wife happy and obtained a fair and excellent recovery. He is one of the few attorneys that are both experienced and very sensitive to his clients needs and situation. He is the best.
At Shapiro | Delgado | Hofmann, we understand the difficulties that victims of car accidents face. Our experienced Bradenton personal injury lawyers are dedicated to helping our clients recover the maximum compensation they deserve for their injuries.
If you or a loved one has been injured in a motor vehicle accident, you must act quickly to protect your legal rights. Our team of skilled Bradenton auto accident lawyers can help you navigate the legal process, negotiate with the insurance company, and ensure you receive the compensation you deserve.
We have successfully achieved substantial settlements for our clients. Here are some examples of what we have done to help our clients and their families:
$1.2 Million auto accident case settlement with only $50,000 in insurance coverage
$750,000 auto accident case settlement
$500,000 car accident with fractured leg settlement
$200,000 drunk driver car accident settlement
We offer free, no-obligation case reviews. During these case reviews, a Bradenton car accident lawyer will evaluate your case, answer your questions, and provide guidance on your legal options. Call our Bradenton office at (941) 749-1446 or fill out our online form today to schedule your initial case review.