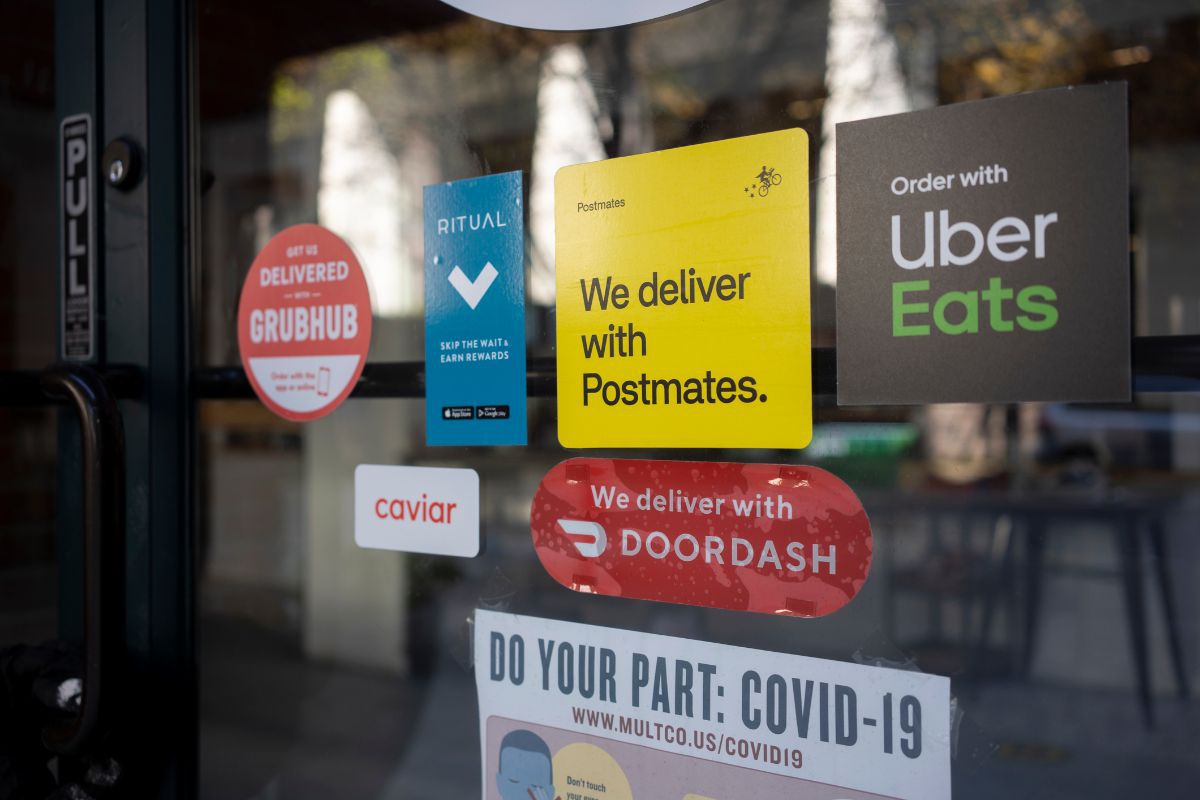 Understanding vicarious liability is important in vehicle accident cases. For example, Norm was just leaving his neighborhood when a food delivery driver arrived. The driver was in a hurry, was speeding, and was checking his phone for messages. In the accident that ensued, Norm was severely injured. He suffered spine and head trauma. In addition to months of therapy and skyrocketing medical bills, Norm could not return to work for six months. But who should Norm sue – the food delivery driver or their employer? Something called 'vicarious liability' could apply.
We're Seeing More Food Delivery Drivers Than Ever Before
Some studies show that the food delivery business has doubled because of the pandemic. Other sources claim the increase had tripled. Either way, the number of drivers delivering food from restaurants to homes has significantly increased in the past two or three years.
And more food delivery drivers could mean more food-delivery-related accidents.
Some Drivers Are Negligent
In the past, pizza delivery drivers got the reputation for reckless driving. Now, we've extended that characterization to food delivery drivers.
A food delivery driver might be operating under a tight deadline. To make more money, they have to deliver more food, which means taking as many orders as they possibly can handle.
Tight deadlines can lead to aggressive and negligent driving practices. It's not uncommon to see drivers from the major delivery companies:
speeding through neighborhoods,
stopping quickly in front of a house,
running food to the door,
running back to the car, then
speeding off again.
And sometimes accidents happen because of those driving practices. The people who are injured are left wondering who will compensate them for their damages. Some may talk to a personal injury lawyer to learn more about their options.
Vicarious Liability and Your Personal Injury Claim
By its strictest definition, the term vicarious liability means:
"Liability that a supervisory party (such as an employer) bears for the actionable conduct of a subordinate or associate (such as an employee) based on the relationship between the two parties."
This principle could apply to an accident involving a food delivery driver. Driving is part of the duties they perform for their employer. When accidents occur while performing work duties, the employer could be held liable under vicarious liability.
But it's important to remember that many drivers are independent contractors. Does vicarious liability still apply? Your personal injury lawyer can assess your case and advise on the right course of action.
Has a Food Delivery Driver Injured You?
Then you might have a personal injury claim against the driver and their employer. Compensation could be available to cover your medical expenses, lost wages, and more.
If you have been hurt because of someone else's negligence, you need help from top-rated, hard-working representation. At Shapiro | Delgado | Hofmann, our attorneys put their injury law experience to work for you. And we handle cases on a contingency basis, which means we don't get paid unless you do.
We represent clients throughout Florida, including Sarasota, Bradenton, Tampa, Saint Petersburg, Pinellas County, and surrounding communities.
To set up a free personal consultation, call 941-954-4000 or use our convenient online contact form.
Your family counts on you.
You can count on us.