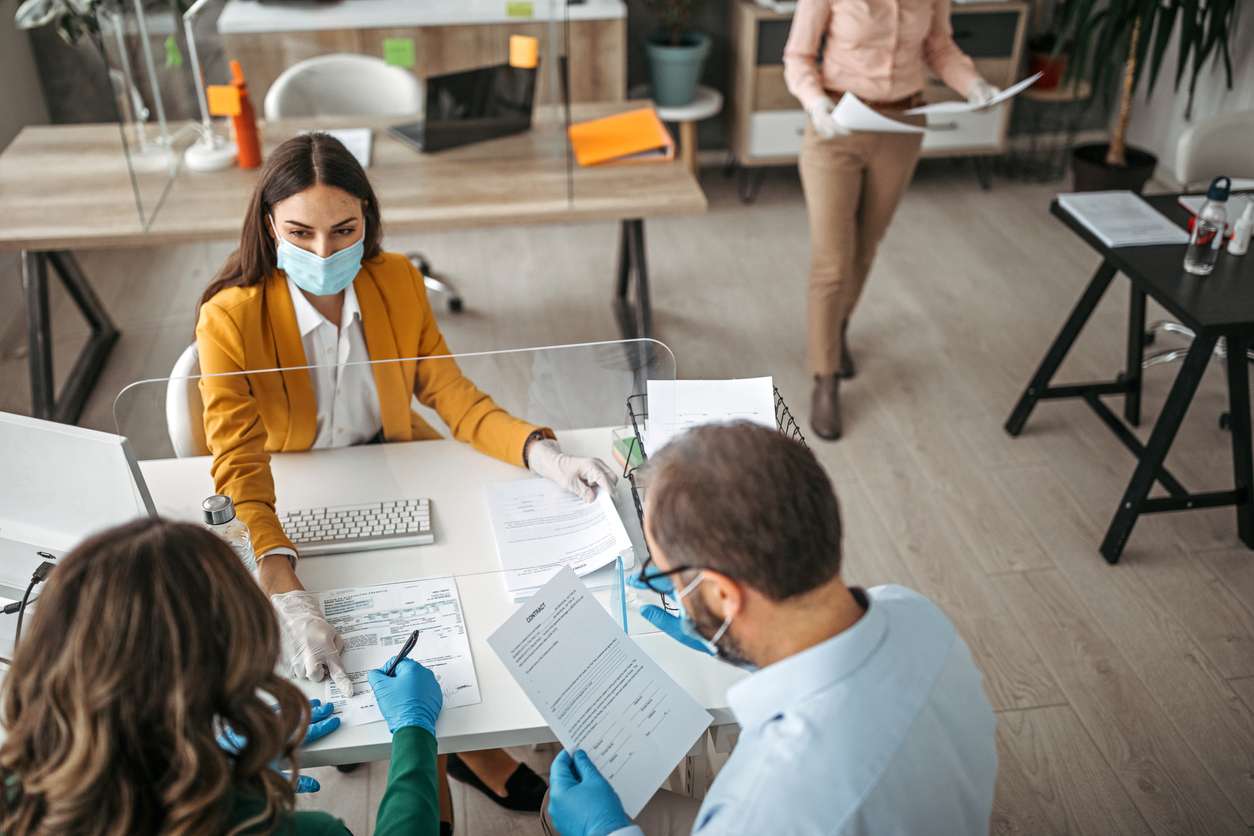 Welcome back to our personal injury blog. As always, please remember that our articles are simply our opinions. Our website does not provide legal advice. However, if at any time you do wish to speak to a Sarasota injury attorney, or if you need legal advice, call us at (941) 877-6012. We provide free consultations, and we've taken steps to offer virtual consults during the COVID-19 crisis. Today, we are going to tackle a common question, "can I get paid for a car crash injury during the Coronavirus".
Remember, we are here for you during good times, and tough times too. Our staff understands firsthand how hard things are right now. While we are all doing our part to practice social distancing, people still need to visit grocery stores and attend medical appointments. Auto accidents can and are still happening. Let's discuss your options after sustaining a car crash injury and answer today's question, "can I get paid for a car crash injury during the Coronavirus". As always, at Shapiro | Delgado | Hofmann: Get Me Justice we're here to fight for you.
Getting Paid After an Injury During the COVID-19 Crisis
The short answer is YES; you can get paid for an auto accident injury claim during the Coronavirus. However, getting paid after an injury during the COVID-19 crisis may be a bit difficult. As always, insurance companies do their best to protect their financial interests. Regardless of what television commercials portray, insurance firms cover their financial positions. That means they perform their due diligence prior to paying out a claim. In times of financial unrest, insurance fraud can go up. So if you're waiting to get paid, it may take much longer.
So, what are your legal options if you've been hurt but need to collect a check from an insurance company during COVID? We sat down with Sarasota personal injury attorney Adam Shapiro today. He was kind enough to take time out of his work schedule to discuss his opinions about the uphill battle injury victims may face during these trying times. Take a look at Mr. Shapiros' video, read his opinions below, or if you want to learn more about our injury firm click here. We are open 24 hours a day, 7 days a week.
Attorney Adam Shapiro on Potential Issues During the Coronavirus Crisis
We sat down with award-winning Sarasota injury lawyer Adam Shapiro do discuss potential issues during the Coronavirus crisis. Again, please remember our articles and website do not provide legal advice. Instead, our articles provide our opinions based upon years of work and our experiences in the realm of injury law. Here is what Mr. Shapiro had to say about injury victims and their potential pitfalls during the current global crisis.
Hi, I am attorney Adam Shapiro. First and foremost, thank you for taking the time to stop by our website. I hope that you and your family are doing as well as you can during these tough times. If you're reading this article because you've recently been injured in an auto accident, or if you've been hurt in any type of accident for that matter, you may have lots of concerns. That's understandable, and more than ever, injury victims kind of don't know where they stand. Here are some potential issues, in my opinion, that I believe may impact an injury claim. If you have questions about ANY type of injury case please call me directly at (941) 877-6012.
Courts and Insurance Companies May Be Slower Than Normal
While you're in need of money, courts and insurance companies may be slower than normal. The delay in getting paid may only add to your stress. During your physical recovery, adding to your stress may only hinder you more. That's one reason why we always recommend retaining a Sarasota personal injury lawyer. We can help fight to get you paid. Our injury attorneys know how to apply the right amount of pressure to an insurance firm to get the ball moving in the right direction. Let us fight for your rights today.
Insurance Companies May Over Scrutinize Your Claim
In times of financial uncertainty, insurance fraud can rise. Insurance companies are already susceptible to fraudulent schemes. It's estimated that billions of dollars are lost to fraudulent insurance scams each year. So don't be surprised if your claim is being checked, double-checked, and checked again. However, COVID and the financial crisis doesn't give an insurance company a right to string you along or deny a liftgate claim. Let our Sarasota car crash lawyers handle your claim and represent your financial interests.
Injury Victims My Feel Pressured Into Accepting a Low Dollar Offer
In times of financial stresses, people may be willing to take a lowball offer. In fact, we have BIG concerns over injury victims feeling pressured into accepting a payment that is NOT in their best interest. See, insurance companies may offer you money quickly, hoping you accept far less than you are actually owed. Our injury lawyers will fight to get you paid what you deserve. In addition, we will work with you every step of the way so that you understand the offer.
Sarasota Car Accident Attorneys
If you've been hurt in a crash call our Sarasota car accident attorneys now. We have over 100 years of combined legal experience and we've won well over $100 million dollars for our clients. Yes, we know these are trying times. However, we are staying open to help protect the rights of accident victims. If you have questions about your legal rights after sustaining an injury during the Coronavirus crisis, call us. Ask to speak with Sarasota injury attorney Adam Shapiro. Let our law firm fight for the financial justice you and your family deserve.