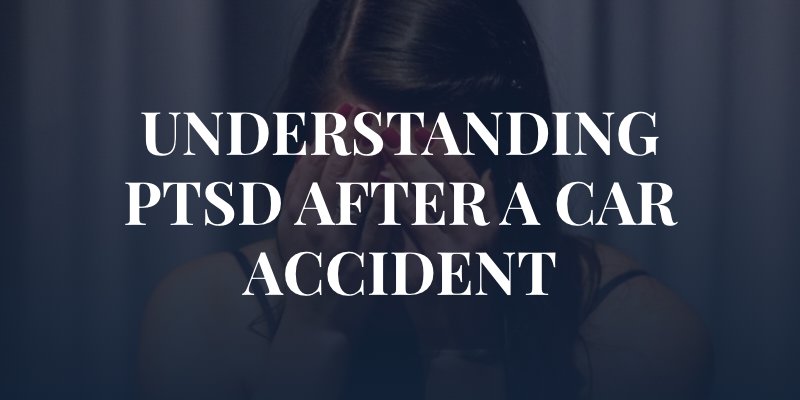 The mental and emotional injuries suffered by a car accident victim can be just as debilitating as their physical injuries. Mental and emotional trauma can prevent the body from fully engaging in the healing process, leaving a victim unable to move forward with their life.
This is especially true when the trauma suffered by a car accident victim results in post-traumatic stress disorder or PTSD.
What is PTSD?
PTSD or post-traumatic stress disorder is a mental health disorder caused by experiencing or witnessing a traumatic event. PTSD can negatively impact a person's health, work, and relationships.
PTSD from a Car Accident
Car accidents are the leading cause of PTSD among the country's non-military population. Up to 7 million people are affected by car accident-related PTSD in the United States.
Symptoms of PTSD from a Car Accident
Symptoms of PTSD may develop immediately after a car accident, or they may take years to appear. If they go untreated, the symptoms of PTSD may last for years.
Some common symptoms of PTSD from a car accident are:
Intrusive memories, flashbacks, or nightmares about the accident;
Refusing to talk about the accident, ride in a car, or drive a car;
Difficulty concentrating;
Feeling hopeless about the future;
Losing interest in once-enjoyed activities;
Engaging in self-destructive behaviors;
Difficulty falling asleep;
Abrupt changes in mood or behavior; and
Being easily frightened or jumpy.
Car accident victims should seek medical treatment immediately following a crash for their physical, emotional, and mental well-being. If symptoms of PTSD appear, these should be addressed right away by a medical professional.
Treatment for PTSD from a Car Accident
PTSD requires a professional medical diagnosis. A medical doctor and mental health professional can work together to recommend a recovery plan based on a patient's PTSD symptoms.
Treatment for PTSD may include any of the following:
Cognitive therapy;
Exposure therapy;
Eye movement desensitization and reprocessing or EMDR;
Antidepressants or anti-anxiety medications;
A PTSD support group; and
Group or individual talk therapy.
Treatment for PTSD from a car accident can be costly. However, compensation may be available for care through a personal injury claim.
Compensation for PTSD from a Car Accident
If a car accident victim developed PTSD due to another driver's carelessness or negligence, they may qualify for compensation through a personal injury claim. Personal injury claims allow for compensation beyond a car insurance policyholder's own Personal Injury Protection or PIP.
Personal injury claims are not limited to recovery for medical bills and lost wages. A car accident victim can also request damages for physical pain, mental suffering, and emotional trauma.
Contact an Experienced Car Accident Attorney Today
If you were in a Sarasota car accident and have questions about paying for your medical bills or mental health treatment, contact Shapiro l Delgado l Hofmann. One of our experienced car accident attorneys in Sarasota or Bradenton will meet with you to review your claim at no cost.
At Shapiro l Delgado l Hofmann, we have over 100 years of combined experience fighting for injury victims in Florida. Let us help you too!
You can reach Shapiro l Delgado l Hofmann online or by phone at (941) 954-4000.